January 12th, 2014 by dad
Dorje, his mom and I went on holiday to Storms River. One of the main attractions was the Forest Canopy tour, and I looked forward to whizzing across the forest canopy between giant yellowoods.
Dorje's mom needed some convincing, and looked ready for a heart attack when I found out there'd been a late cancellation and we could go straight away. But, we got kitted out and headed off.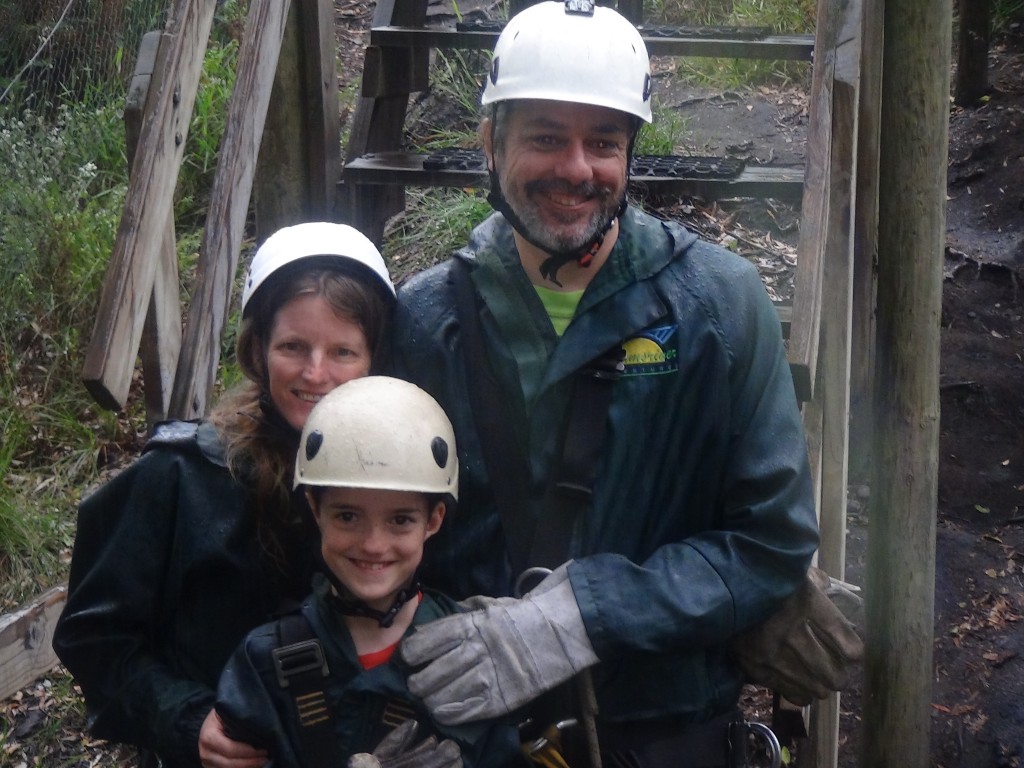 To add to the fun (and probably the reason for the cancellation), it was pouring with rain, with loud thunder and lightning. The guide, who'd been there many years, said that it was only the third time he'd been out in weather like that, and the assistant guide, who'd only been there three months, was a nervous wreck, wincing everytime the lightning flashed and the thunder rolled, almost jumping off the first platform.
The braking system consists of holding on to the line with your glove. In the downpour, however, the combination was like an oil slick, and you may as well have been playing the flute. The array of gloves scattered on the trees below wasn't a good sign, and I kept looking in the trees below for the hands they were once attached to.
Dorje managed just fine though.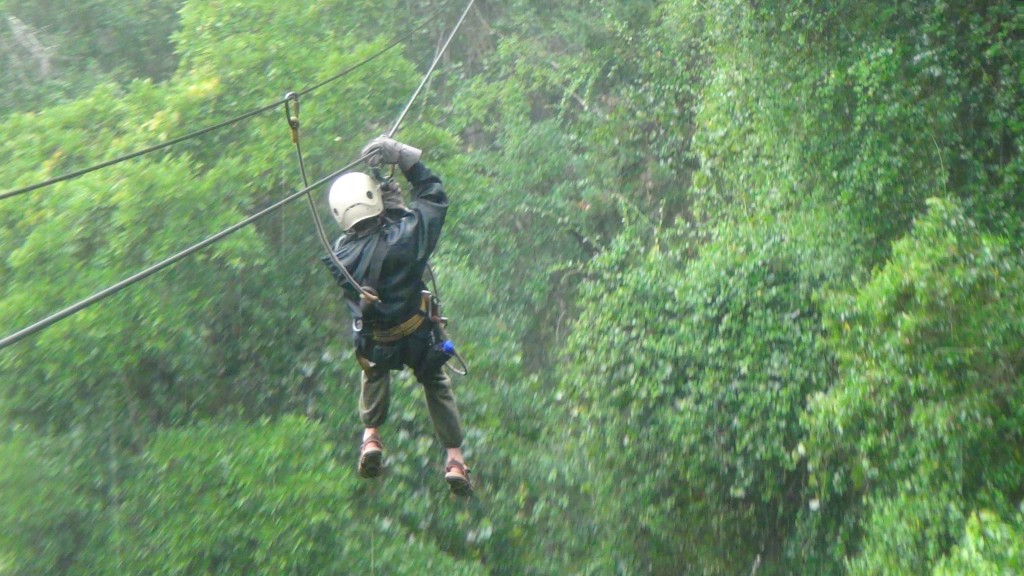 Putting us all to shame was the youngest on the tour, a five-year old who'd been paragliding the day before.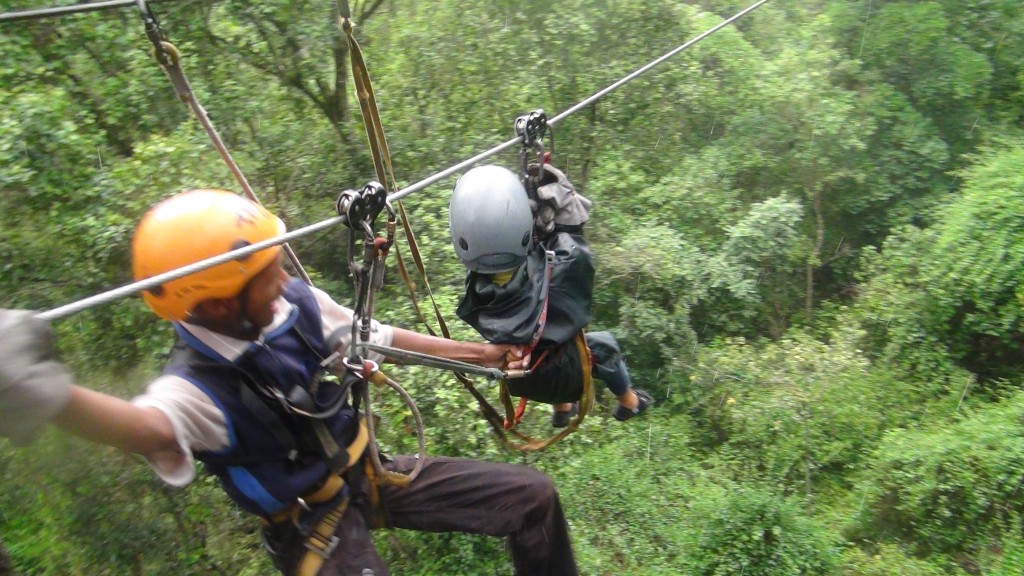 Perhaps a bit too brave though, as, with everyone huddled atop the yellowwood as we prepared for the next slide, she kept hitting me on the bum telling me to "move forward" which would have put me twenty metres down on the tree below.
No-one got hit by lightning (Dorje luckily not living up to his name and channeling heavenly light to the earth), and no-one plummeted to their deaths below, and it was a fun afternoon out, well-worth doing for anyone in the area.
Posted in Uncategorized |

3 Comments »