January 24th, 2016 by dad
Since Dorje stopped playing Pokemon, all he's wanted has been a new computer. His old laptop was a bit of a wreck. The screen couldn't support itself, and the power supply loose, with a habit of losing the connection. Since the battery was also entirely flat and unchargeable, that meant the whole laptop shut down.
Often.
So, for the last birthday and Xmas, with the help of family and friends, he's been saving up for a new laptop. After a delay in delivery, it finally arrived on Friday.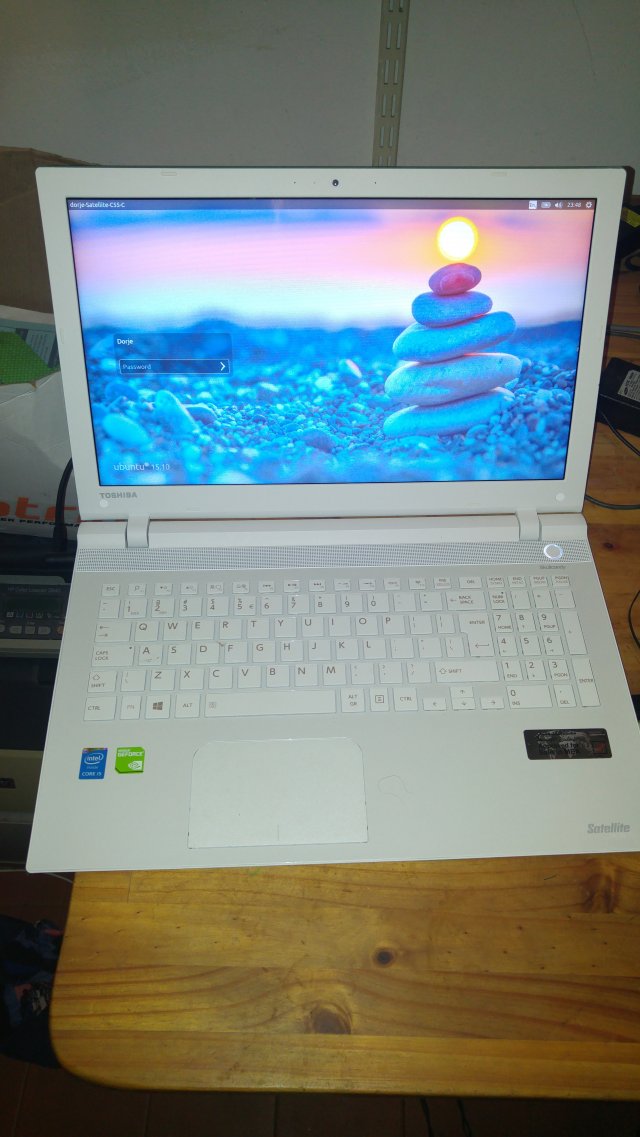 I sat down on the couch, and started tapping on the cardboard box containing the delivery. Dorje didn't notice, and entered into the ongoing world where I was Flare, a novice mage who had now graduated mage school, but was being attacked by an old classmate, Venom, who'd for some reason had never liked Flare.
As the battle raged, I placed the laptop on my lap, and started tapping louder. Flare now needed help from IceRath, as he was struggling to cope with Venom's acid attacks.
I picked up the box and started lifting it above my head, and lowering it again repeatedly. Dorje still didn't notice.
Venom had now managed to clone himself multiple times, and while Flare and IceRath had defeated multiple Venom's, the real Venom was still untouched.
My arms were getting tired. Flare cast a solid ball of magma at Venom, and as he did so I handed Dorje the laptop. I was a little worried he'd toss it aside as Venom deflected the assault, but Dorje finally noticed the Loot sign on the box, and realised what it was. Venom was quickly defeated, and we opened the laptop.
We planned to install Ubuntu on it, but first decided to take a look at the Windows install. It's been well over a decade since I used Windows, and I was curious to see how far it's come.
The installation didn't last long, as after having to painstakingly scroll down through a list of timezones (UTC +1 Windhoek, UTC +2 Helsinki, etc etc) to try and find our local timezone, and then finally being asked to create a Windows account in order to proceed, we gave up in disgust. I was trying not to be too biased against Windows, but don't think I succeeded too well.
On to the Ubuntu installation. Besides needing to disable the "secure boot" setting in the BIOS, the installation was a breeze. The time zone was beautifully displayed on a graphical map, and correctly picked up as South Africa. Keyboard and language defaults were all correctly picked up. Everything just worked smoothly, and, after seeing the setup processes side-by-side, there were no worries about Dorje opting for Windows.

Dorje was soon installing Minecraft, and marvelling at the smooth experience. If he's ever going to be a pro gamer, which these days is top of the career picks, he'll probably be grateful for learning to play on a laggy laptop, and was already doing better in his epic PvP battles on the Minecraft servers.
This particular laptop came in a choice of colours – black, white, red and gold. Dorje chose white, and so far has been strict about washing his hands to avoid getting fingerprints all over it, and avoiding all food or drink anywhere near it.
Posted in Uncategorized |

No Comments »