September 27th, 2016 by dad
On Sunday, Dorje and I went for a trip to the West Coast National Park. Seeing as my Telkom line was down, Dorje was a little more agreeable than usual.
It was also the first time taking my new car on anything like the open road (and off-road), and it was great not to use my hand to stop the window sliding down on a bumpy gravel road.
Some Psychedelic Trance from Tip records was the soundtrack of the day, and our attempts to emulate the music make me grateful not everything ends up on Youtube.
We stopped and took a walk through the dunes to a deserted beach. Dorje discovered what looked like an ancient tortoise shell. It felt a bit like polystyrene, but was almost certainly a tortoise shell that had been lying in the dunes for a very long time. Unfortunately the shell got left on the dunes after Dorje put it down to put his shoes back on. It was hot, and we weren't summer-ready, so there was no going back. We were gone for a couple of hours, and in spite of the park's roads being packed, it still being flower season, we didn't see a single person on the path, or on the endless beach. It makes me happy places like this still exist: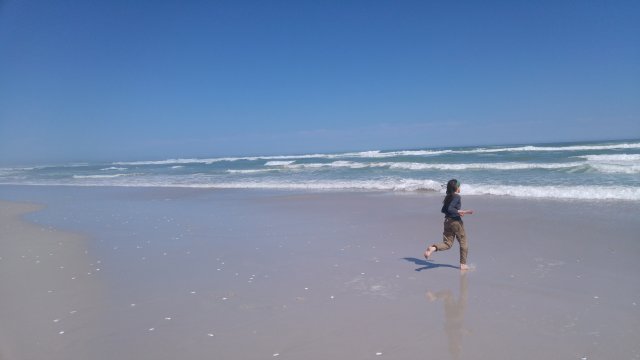 It's probably a little late in the flower season for the best blooms, but we did find this:

The park helpfully provided a list of fauna to look out for. The West Coast park is not exactly known for its large animals, and it's telling that the list included three types of snake, numerous birds… and the dung beetle. Everything was clearly avoiding the heat, so although we spotted lots of dung, we didn't even spot a dung beetle. Fortunately a tortoise on the road out meant we didn't return with an empty checklist.
Searching for dung beetles: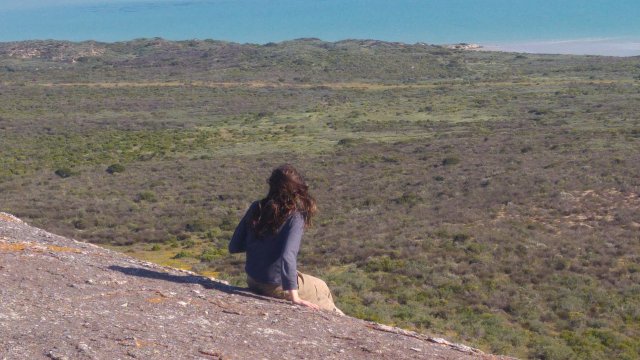 Posted in Uncategorized |

No Comments »