April 15th, 2016 by dad
Dorje had a school assignment to design a family crest. He decided to do one for his mom's side of the family since one of my barbaric ancestors has already developed one for my side. Here's what he had for inspiration: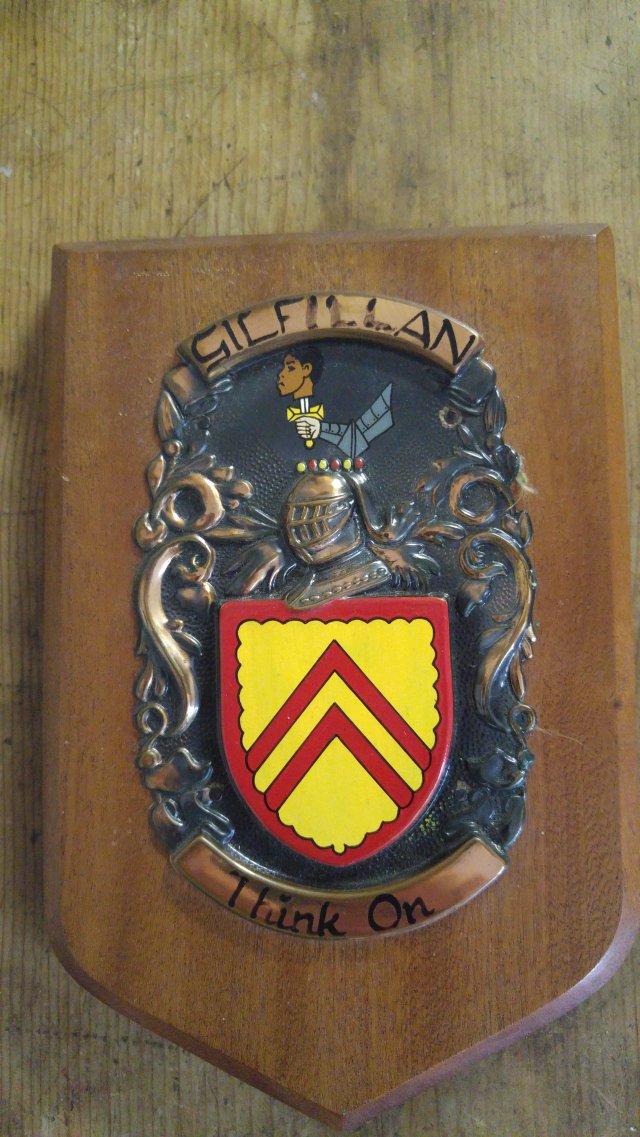 A severed head on a sword, with the motto "Think On"… It's probably a good thing my father lost touch with most of his family, as I'm not sure I would have wanted to meet the bloodthirsty great uncle G, mumbling "Think On" to his victim's heads as he impales them on his sword.
So, I was intrigued to see what Dorje would come up with for his mom. Once the DOTA2 (Defence of the Ancients, an online game, his current addiction) logo had been rejected, here's what he came up with.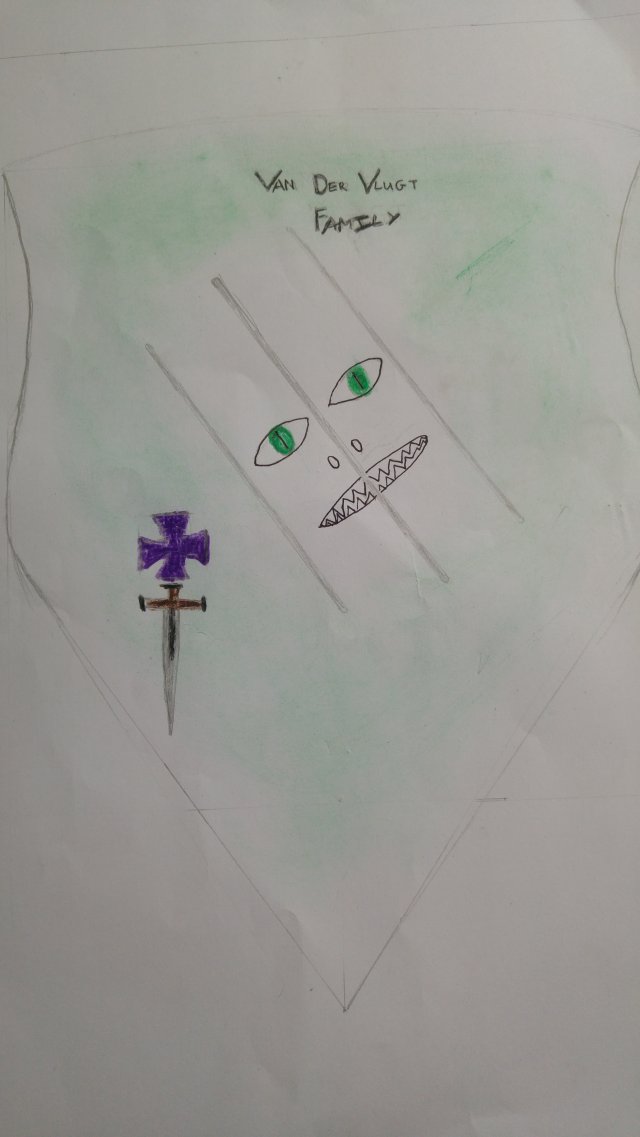 Reptilian eyes and carnivorous teeth. I'll leave the interpretations to you…
Posted in Uncategorized |

No Comments »