February 11th, 2015 by dad
Dorje has started to show an interest in dentistry.
But first, a game we play. My lounge is a big open area where I can practise tai chi, dance and run around with Dorje when we're too lazy to head to the field across the road.
We were playing a game where the aim is to get the ball to a target behind the other player (a couch, or part of the wall). The game has been made lounge-proof over the years. We use a soft ball. There's not too many things left to break in the lounge.
In the midst of an epic game, 16-15, Dorje started to show his interest in dentistry. He did this by rearranging my mouth with his bat as we both scrambled for the ball.
Here's what I look like now: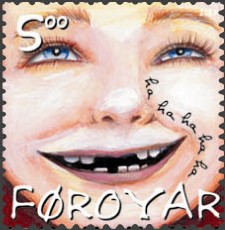 Well, except for the youthful skin that is.
I'm not going to get a chance to go the dentist until at least next week, though I'm due for another visit anyhow. It's amazing how fast the decade has passed.
So I'll have lots of time to decide if I like the new look.
Posted in Uncategorized |

No Comments »