May 10th, 2013 by dad
Last weekend, Dorje, Joan, a visitor from Kenya, and I went up Table Mountain in the cablecar. As is often the case, it was sunny and warm below, and chilly up top.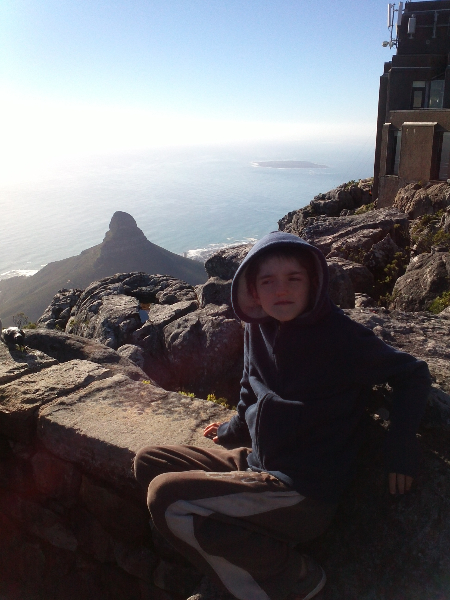 I've been up and down once before with Dorje, but this time we decided to walk down. We wandered around before ending up at Maclears Beacon, the highest point of the mountain.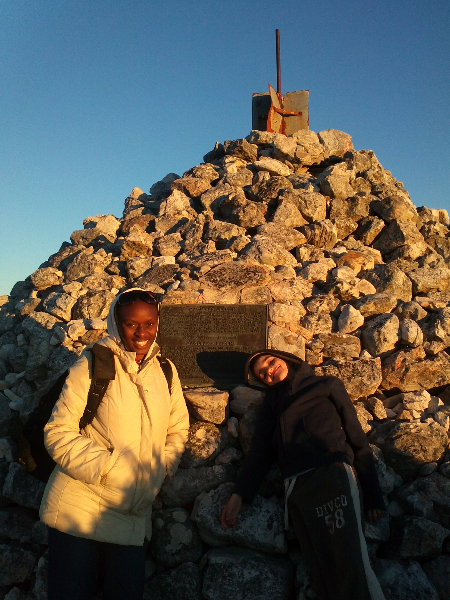 Dorje climbed to the top, fighting off the goblins, to get one half of the sacred stone.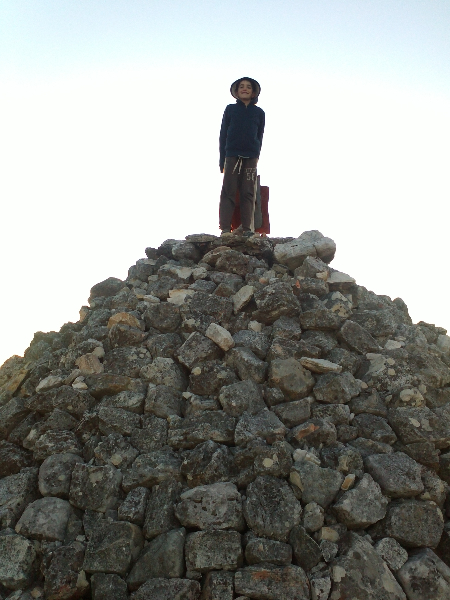 Unfortunately, as the guide, I had enjoyed the stay on the top too much, and it was already sunset by the time we reached the beacon. We headed back, with the goblins in hot pursuit, empowered by the spreading gloom.
We got to Platteklip, enjoying some beautiful views of the city lights, but it was already dark, and so began a slow descent, the goblins requiring all of Dorje's magic to lure astray.
Joan demonstrated her remarkable Kenyan climbling technique, descending on all fours, only her fear of the goblins behind overcoming her night blindness and fear of heights.
It was well-past Dorje's bedtime and I was worried I'd have to carry him down, but the screeches of the goblins kept him awake and energised, and he was bounding back and forth waiting for myself and Joan.
We got back to the car at about 21h45, just ahead of the goblins.
Dorje was fine the next day, I was a bit stiff, but I feel very guilty for crippling Joan, who couldn't leave the house for two days. She said she felt 83, and looked it too. When we finally made it out again, to the Waterfront with Dorje on Tuesday, the Justin Bieber fans pouring into the waterfront were backing up traffic for miles. A crippled Kenyan taking ten minutes to cross the road added at least another mile.
Dorje felt a few twinges a couple of days later, but luckily Joan was ready for the clubs of Long Street on her last weekend in Cape Town.
Posted in Uncategorized |

No Comments »